Nutritionally Balanced meal replacement shakes
Made in Australia using quality ingredients, Rapid Loss Meal Replacement shakes are nutritionally formulated for use as both a satisfying meal replacement to assist with healthy and sustainable weight loss or weight management, or as a nutritional protein-rich supplement or snack to support a healthy and active lifestyle.
DELICIOUSLY SATISFYING SHAKES
Quick and easy to prepare at home or on the go, each delicious weight loss shake is powered with vitamins, minerals, protein and fibre designed to boost energy, build & maintain lean muscle, optimise performance and increase satiety to leave you feeling satisfied and energised.
REAL RESULTS
"I have lost a fantastic 4 kilos in just six weeks!! I have noticed that my clothes fit me a lot better and my waist is definitely smaller!
I have tried a number of other weight loss shakes but the Rapid Loss ones are by far the tastiest and have kept me feeling fuller for longer and more energetic"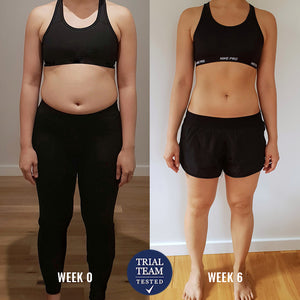 START THE JOURNEY TO A HEALTHIER HAPPIER YOU
The Rapid Loss Weight Management Program provides you with a free exercise program that's tailored to your fitness level, age and starting weight, to be followed at your own pace. With varied weekly workouts you'll be able to improve your overall fitness, burn fat, tone and build muscle for a wholistic approach to weight loss and weight management. Online or on the go, the Rapid Loss Weight Management Program gives you the tools you need to track your progress, and stay accountable, so you never fall off track.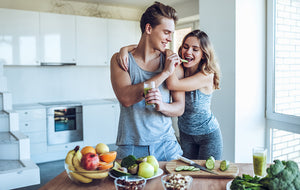 The nutrition you need to sustain results
As a member of our weight management program you'll gain access to a library of tasty calorie-controlled recipes suited to you progress level and training plan. No stress and easy to follow, these professionally designed eating plans are full of delicious options to help you build long-lasting healthy habits, so you'll never feel like you're missing out. For an easy on the go option, try our Rapid Loss Mixed Sachet pack offers the ultimate in weight management convenience, these weight loss shakes come in 5 delicious flavours to try and a new convenient just-add-water formula, simply pop one in your bag and you'll always be prepared for when hunger strikes.
Weight Loss Shakes
Rapid Loss consists of a huge range of nutritious Meal Replacement Shakes that assist in weight loss and weight management. These award-winning weight loss shakes have been formulated so that you can use them to replace meals or replace snacks, depending on your goals. The Meal Replacement Shakes come in several different flavours Chocolate, Choc-Mint, Salted Caramel, Latte, Strawberry and Vanilla.

Made in Australia, these weight loss shakes combine the ideal ingredients and nutrients to help you achieve your goals. We also offer a FREE supportive weight management program that goes hand in hand with our shakes to help maximise your results and support your health journey. This program empowers you to make smarter healthier choices and gives you the tools to create a healthier & happier you. Each serving of our diet shake is powered by Guarana Extract, Vitamins and Minerals for boosting energy, High-Protein for muscle recovery and High-Fibre to keep you feeling fuller for longer.
Sign up & get 25% off your next order
Sign up today & save 25% off your first purchase. Get the inside word on new product launches, special discount offers, and our exclusive member sales direct to your mailbox